Harbor
We started out in 2006 as a social enterprise as Hastings & Bexhill Wood Recycling, recycling all types of wood and taking on unskilled trainees from an assortment of government-fund schemes. Lots of great characters have passed through and some stayed on. We don't have a conventional high-tech factory and the quirkiness of our surroundings seems to suit our workforce. We do still train people through the social enterprise but also run a limited company where we channel our best trainees into full time jobs.
Our business has evolved and now all the timber we recycle is used in the production of Harbor, our own contemporary furniture brand.
We do things differently here and in many ways we're rather old fashioned because all our designs start life as pencil drawings.
Our furniture is made by hand with the help of machinery and we've recently expanded our production line to focus on contract work for bars, restaurants and hotels.
We are undaunted by large scale production and deadlines and do also take on occasional bespoke jobs for private clients. Individual pieces of our furniture are available to buy direct from our Trinity Hall HQ.
H&BWR Ltd directors are Mark Storr-Hoggins (aka Ogs) who deals with production and Stewart Walton, who is responsible for all design.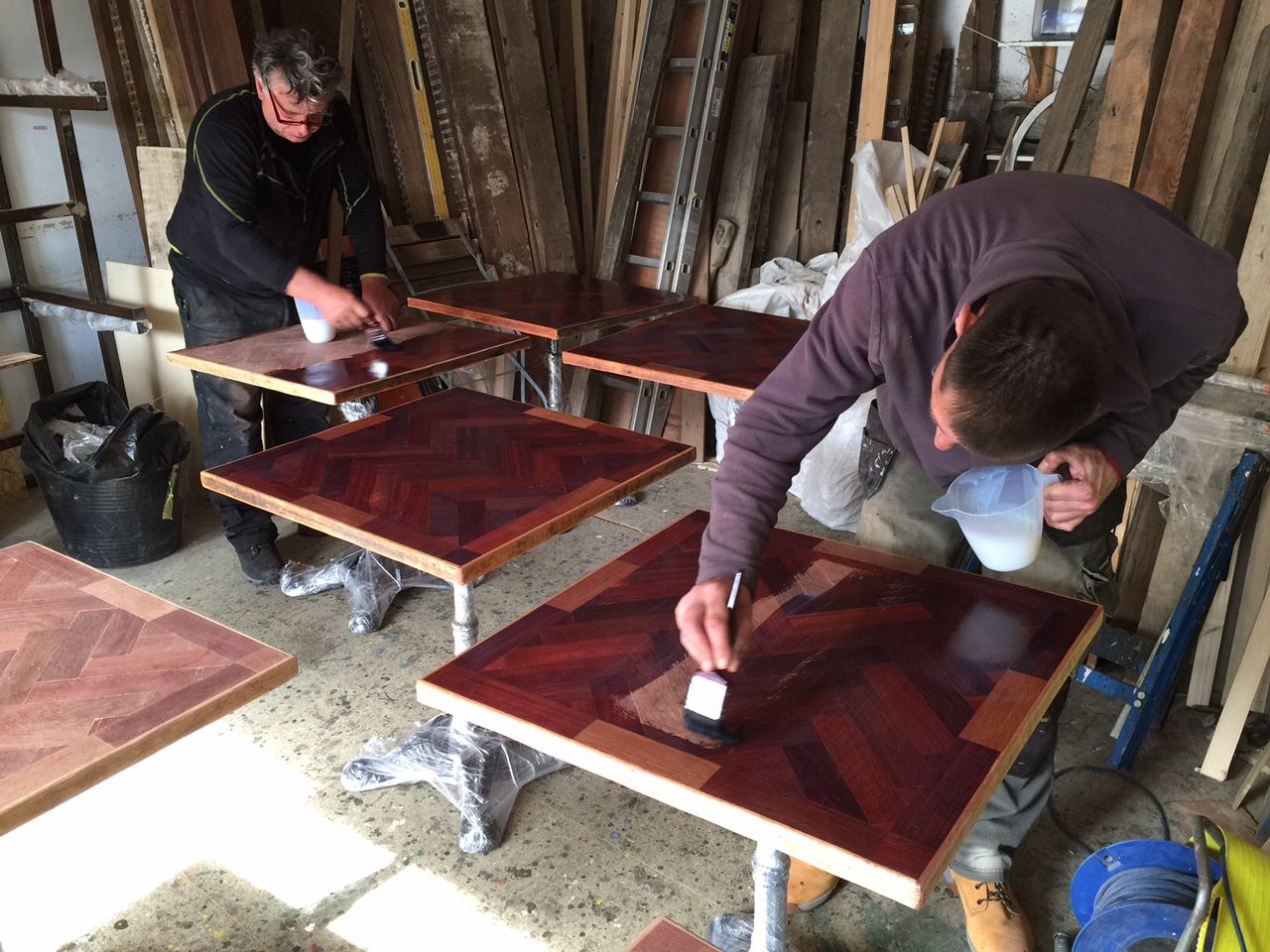 Clients include: AMV BBDO, Bluebird Cafe, Cambridge Satchel Company, Cawston Press, Chicago Rib Shack, Conran Shop, De la Warr Pavilion, Dirty Bones, FOLK, Gallivant Hotel, Golden Age Public Houses, Gourmet Burger Kitchen, Habitat, Hastings Borough Council, Hastings Centre, Hastings Pier Trust, Jerwood Gallery, Kricket, Orbit, Senor Ceviche, Turtle Bay, Williams Murray Hamm